Here is the information that you are requesting:
InSpark Case Study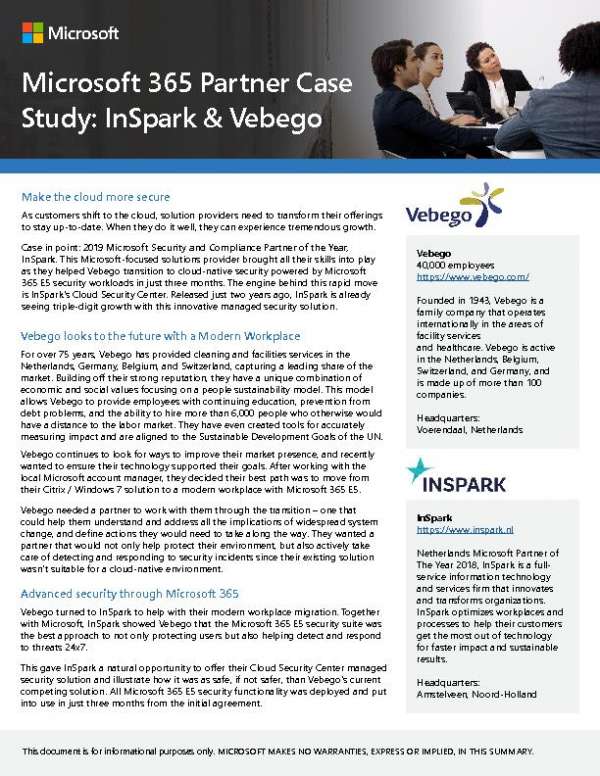 As customers shift to the cloud, solution providers need to transform their offerings to stay up to date. When they do it well, tremendous growth results. Read this case study to see how InSpark, a Microsoft Security and Compliance Partner of the Year, did just that. Read the case study to learn how the Microsoft-focused solutions provider brought all their skills into play, helping Vebego transition to cloud-native security powered by Microsoft 365 E5 security workloads in just three months.
Where Should We Send This Information?
Thank you for requesting this information. Please enter your name and email address below so that we know where to send it.